I have been making games under voidwaste (formerly Lonely Troll Productions a.k.a. LTPATS) for about four years. Here you will find my selected works.
F I NA (2018)
~ coming soon ~
N O NB (2017)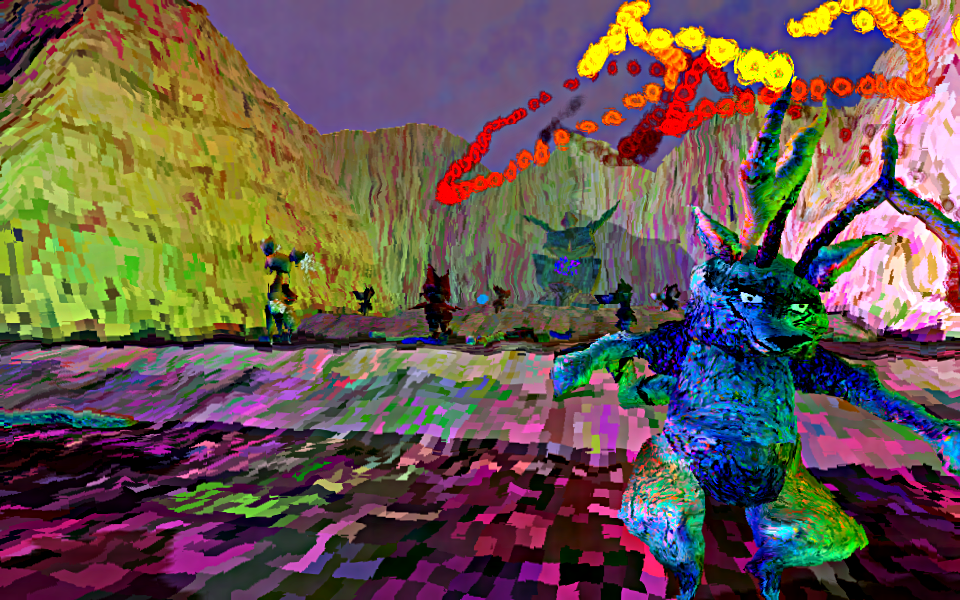 A prelude to coming out.
T H E YV (2016)
A personal art piece I made for YOUjam. It has been referenced in Rock, Paper, Shotgun's Best Free Games of the Week.
The player pays tributes to various forgotten gods who play music when awoken. The game is very atmosphere-heavy, with low-resolution high-contrast camera shaders and audio speed and pitch modification based on the player's location.
Now Playing (2015)
A procedural concert simulator made for Punk Jam. It has been referenced in an article by Impose Magazine.
The appearance of crowds and band members are randomly generated based on predetermined ranges. All music is being played back live using samples that play at certain pitches and rhythms according to values I punched into a music generator I built.
Pissing Simulator (2015-2017)
My most well-known game, it has been covered by Let's Players from all over the world such as SQUEEZIE, Kuplinov, Hueva, MaxMoeFoe, Yamimash, and more.
It is a physics puzzle game in which the player must project the right fluids into vessels to complete levels. It was originally released in early 2015 and is still being updated periodically.
Kibloid (2013)
Kibloid is one of my earliest games, it is an infinite musical platformer with an upgrade system. Each time the player lands on a platform it plays one of several notes. Each type of platform plays a different instrument.
Golemaze (2016)
This is a more recent game, made in 72 hours for Ludum Dare 36. It is a puzzle game in which the player controls several golems simultaneously. The goal is to combine all of the golems on the screen into a single large one and reach the exit.
Purgatelly (2016)
An art game made for LOWREZJAM 2016 in which the player wanders through a cyclical world of living rooms. The player can switch channels on a television until pleased viewers vanish into it.
Additional Info
Newer games can be found on Game Jolt or itch.io while older games can be found on Newgrounds or Kongregate. Newer games will be added to Newgrounds and Kongregate when time allows.
More Games:
Social Media:
Support me on Patreon or tip me with PayPal with these links: